England coach Mark Sampson has been cleared of any wrongdoing after EniolaAluko complained of "bullying and harassment" to the Football Association, according to the BBC.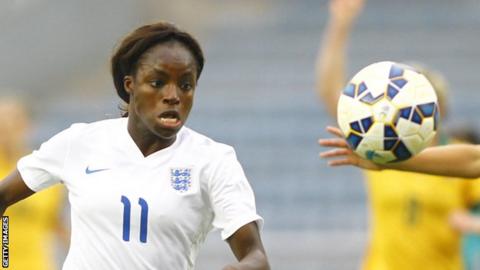 The 30-year left the team around mid-last year after submitting an official complaint.
Aluko said she was not selected for the team as she was "undermined and belittled." The Chelsea star complained of the negative bias that affected her while in the team. The FA set up an independent investigation into the matter which has not cleared the staff of any wrongdoing.
The BBC claims the confidentiality agreement that the FA and the player in question agreed earlier this year is higher than the speculated £40,000. The FA claims the settlement was a "mutual resolution" to avoid disruptions to the England squad preparations for the Euro 2017 – which the Lioness lost in the semi-final to hosts the Netherlands – and not a sum thrown to stop the player from speaking about facts of the matter. Continue reading SAMPSON CLEARED OF BULLYING CHARGES