May 20, 2016
Fabio Capello confident on Wayne Rooney Form
Manchester United striker Wayne Rooney remains an important part of the international team, according to former manager Fabio Capello.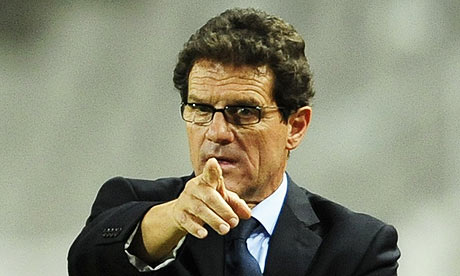 The recent form of the striker has led to doubts about his importance within the squad. Even though he still remains the official captain, there have been signs of discontent within the national team about his inability to score goals in important matters. Roy Hodgson has been put forward the question of dropping Rooney for the upcoming Euro 2016. If it happens, it would be the first time Rooney misses a major international tournament for reasons other than injury since the Euro 2004.
Capello had a lot of belief in Rooney but then he was scoring a lot back then. The former Russian national team boss believes that the United striker has such an immense amount of experience that he will be invaluable to the team ever when he is not at his best. A return of just 11 goals from 35 appearances at club level has been a major factor in Rooney's position being questioned. However, he has not been playing as a central striker in all of the games for United. Capello says that the role of Rooney has changed in recent years, as the 30-year-old is capable of playing in a number of positions.
Whilst he's not quite old enough to be heading to Gala to play the bingo with his mates, we have to be realistic about his speed, power and 'bouncebackability' now that he is over 30.
"He is important. It's important to have him on the pitch because he understands the game well and he sets an example for the other players. This is a very important role he can play.He is changing. He will play not like a first forward, he will be like a second forward and his movement between the line of the defenders is important and he knows that movement really well. The problem for England is not the forwards. The problem is with the defence, the lack of centre backs," said Capello.