May 25, 2016
Howe wary of the media
Bournemouth manager Eddie Howe believes that sometimes reading too much of the press can bring its own problems – especially in the current day and age, where 24 hours a day needs to be filled on the likes of SkySports and online.  Whilst it's difficult to stay away from the various sorts of reports and articles, Howe thinks it's absolutely imperative.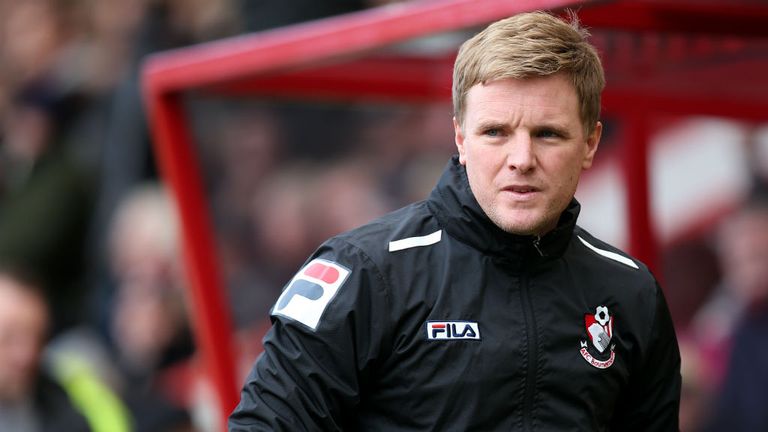 The boss was speaking as the season was winding down, with the team set to win their place in the Premier League for a second season, thanks in part to the commercial backing from their sponsors, the Mansion Group, who own gambling web properties such as Slots heaven – they certainly took a gamble on Bournemouth staying up, and it has paid off for them.
Howe was full of warnings to his players.  "As players, you use social media and you are bound to come across the views of experts and journalists and that might, for a second, influence your approach as you tend to think the target for the season is reached, but, what's written in those articles, they will not necessarily prove true as the game can be tricky in the last part of the season and the equations can form differently to what's predicted."
Bournemouth have crossed the 40 point barrier (which is usually used by pundits as the safety line, which means that the clubs shouldn't be relegated and is normally seen as the mark of safety.
"As you cross that mark, the media starts saying you are out of danger, but, that's only a prediction and nobody can be sure what can happen in the last 4 or 5 games especially if you are playing those games against teams which are stronger than you" Howe told the press.
Howe was probably trying to warn his team not to go to sleep, in spite of having achieved a position from where demotion does not look to be the likeliest of the scenarios anymore.  It's a bit like in the online casino games – one moment of madness can cost you dearly – for Bournemouth it would be points, but for punters it would be in cold hard cash.
Howe's concern is coming from the fact that the he was left with opposition like Liverpool, Chelsea and Manchester United to lock horns with in the remaining league and a cold approach against those heavyweights might make it go horribly wrong for the Cherries.  Points can very easily be lost once the players are in the wrong frame of mind, and one single sitting-off the ball can lead to a goal.
Liverpool, whom Bournemouth were hosting the day after Howe's speech, were looking particularly dangerous, even though they were likely to field a different looking XI at Dean Court than what they would normally field, saving their guns for the more important games to follow.