November 24, 2018
Former Coventry coach praises Callum Wilson's development
Former Coventry head coach Mark Robins has praised the progress of Bournemouth's Callum Wilson, who recently earned his maiden cap with the England national side. The striker has been plagued with a number of injuries over the course of his professional career but Robins is pleased that the Englishman has overcome his troubles to earn international recognition.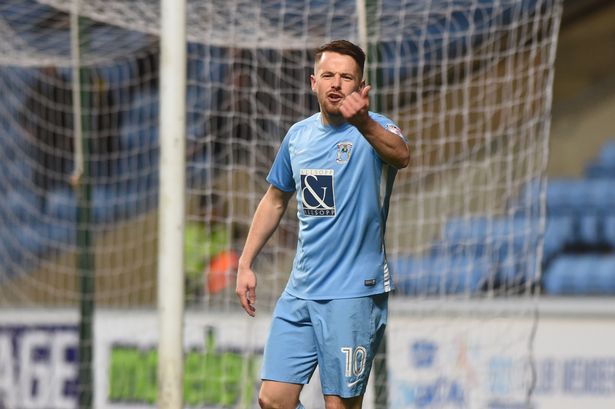 In a report covered by Sky Sports News, Robins highlighted that the striker did not have a great fitness record right from the beginning of his career and is pleased that he has shown the character and determination to reach the current phase of his career, he said: "When I was here the first time around Callum had quite a few lengthy injuries and to come through that and get back to playing, never mind to the level he's performing at, shows character and determination.
"Eddie Howe takes a lot of credit for that because he has moulded him and developed him again and obviously he deserves his opportunity in the England shirt because of his performances for Bournemouth. He's taken that well and I was delighted for him, I was willing him on to score last night."
Since Bournemouth's promotion, Wilson has suffered two long-term knee injuries, which have hampered his progress, but he has not let those setbacks demotivate him. In fact, he has started the current in a blistering fashion with six goals and four assists from just 12 Premier League appearances and the statistic has proved enough to earn him a much-awaited call-up to Gareth Southgate's team.
Wilson recently made his debut for England during the international friendly against United States and he made the most of the opportunity by finding the scoresheet during the second half of the 3-0 triumph. He could however drop to the bench for the Nations League game against Croatia where Southgate is expected to rely on the regulars.